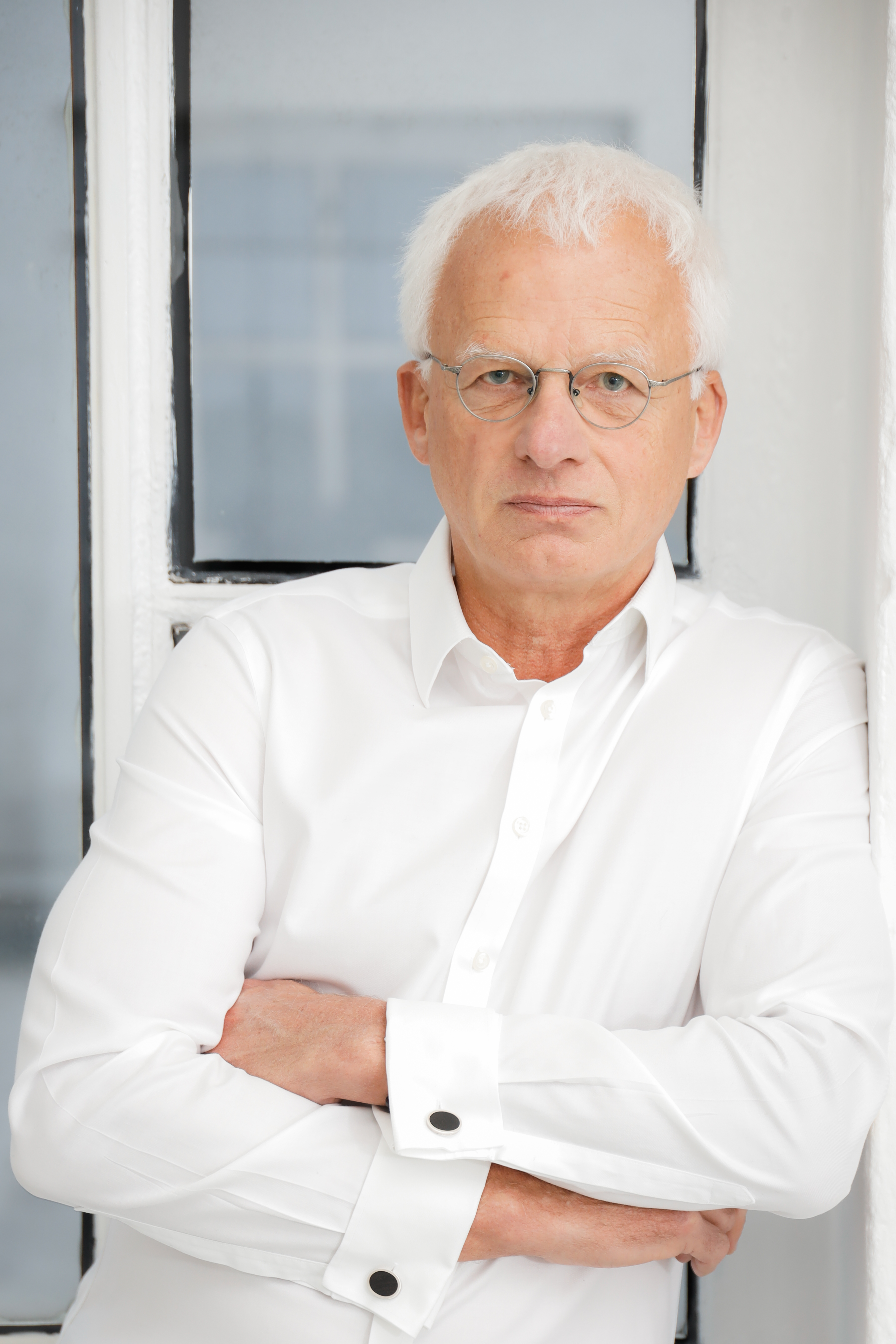 Dr. Stephan Hees
Pharmaceutical law
Pharmaceutical products, medical devices (authorization, distribution, borderline issues), contract drafting for the pharmaceutical industry (e. g. manufacturing and supply, logistics, CRO, transfer of marketing authorisations, license agreements, co-promotion, co-marketing, co-distributorship - in Germany so called "Mitvertrieb"-, discount contracts)
There is a great need for qualified legal advice in the health care sector because one amendment to the laws in question follows another. It appears to be the legislator's belief that only through constant adjustments to the legal framework can they get a grip on rising costs in health care. These are of poor quality across the board. As these adjustments have often not been thought through and contain inconsistencies, an immediate legal orientation is necessary. This is where our expertise can help.
We have expert knowledge in advising clients from the pharmaceutical and medical care industry, and long term experience in dealing with problems related to the legal situation of these clients.
We have been involved in many relevant court proceedings throughout Germany for many years, which are often decided in Hamburg, Frankfurt and Cologne. We provide effective and result-oriented advise in urgent and main proceedings in court. This enables us to position our clients in landmark disputes.
For example, we are currently involved in a large number of lawsuits concerning the effects of the Falsified Medicines Directive implemented from February 2019 on the distribution of pharmaceutical products. In addition, we have broad experience in the parallel distribution of medical devices. Finally, we have succeeded in having an association legally recognised by the courts as a leading organisation of pharmaceutical entrepreneurs at federal level.
We have been listed in the Juve-Handbook of German commercial law firms as a recommended law firm in the area of law regarding pharmaceutical products and medical devices since 2000.
Quotation:
Rating: Recommended in the area of law regarding pharmaceuticals and medical devices
Recommended attorneys: Dr. Stephan Hees (Competitors: "brillant pharma lawyer, real teamplayer", "exceptionally gifted expert in the field of pharmaceutical law, good overview of other fields of law", "very good opponent", "excellent"; client: "client-focused, fast and straightforward").
Highlights of the last years (an excerpt)
ECJ, judgment of 17 November 2022 - C-147/20 - Votrient, FMD topic (reboxing/relabeling) in the case of parallel importation of medicinal products, PharmR 2023, 105 et seq., A&R 2022, 208 et seq., WRP 2023, 299 et seq.; LG Hamburg, court order of 27 February 2020 - 312 O 177/19 - Votrient, Request for a preliminary ruling by the ECJ concerning the FMD topic (reboxing/relabeling) in the case of parallel importation of medicinal products, PharmR 2020, 367 et seq.
LG Hamburg, judgment of 28 January 2021 (final) - 327 O 364/20 - The first judgment in Germany accepting the possibility of reboxing for imported medicinal products instead of relabeling due to FMD topic, PharmR 2021, 208 et seq.
BSG, judgment of 8 August 2019 - B 3 KR 16/18 R - VAD as leading organisation of pharmaceutical entrepreneurs, BSGE 129, 30 et seq.; LSG Berlin-Brandenburg A&R 2018, 226 et seq.
OLG Frankfurt, judgment of 20 December 2018 - 6 U 129/18 - UrgoTül, PharmR 2019, 253 et seq., GRUR-RR 2019, 363 et seq.
BGH, judgment of 30 March 2017 - I ZR 263/15 - Bretaris Genuair, WRP 2017, 1337 et seq., GRUR 2017, 1160 et seq., MarkenR 2017, 482 et seq.
BGH, judgment of 20 January 2016 - VIII ZR 26/15 - Disproportionate contractual penalty for pharmaceutical delivery, PharmR 2016, 128 et seq., NJW 2016, 1230 et seq., BB 2016, 523 ff., ZIP 2016, 474 et seq.
BGH, judgment of 2 December 2015 - I ZR 239/14 - Eligard, PharmR 2016, 332 et seq., WRP 2016, 874 et seq., GRUR 2016, 702 et seq., MarkenR 2016, 307 et seq.
Competition law for pharmaceutical companies
Proactive legal advice regarding pharmaceutical advertising in close coordination with marketing and medicine is just as much a part of our core competence as the support of unfair competition law proceedings on the attacker's or defender's side. This concerns both the pre-court warning phase (warning letters, defences, cease-and-desist declarations, protective letters ("Schutzschriften")) and the court proceedings, regularly in summary proceedings. Experience shows that the scientific substantiation of advertising claims with study results is often the issue in these disputes. We know the legal framework in detail, so that we can very accurately predict the outcome of such lawsuits.
Advertising for food supplements and medical devices
Our experience in legal assessing pharmaceutical advertising also benefits our clients as far as advertising of food supplements and medical devices is concerned. Since the German courts in particular have set very narrow limits for advertising with health claims, legal advice on advertising campaigns is mandatory in order not to suffer legal shipwreck in the highly competitive market of food supplements. Here, too, we are familiar with the practical - not always stringent - handling by the German courts and try to enable our clients to advertise successfully.
Intellectual property
Unfair competition, trademark, patent, copyright and licensing law
Along with Frankfurt, Cologne and Munich, Hamburg is known to be one of Germany's centres for IP-related litigation. As the legal practices and rulings of the different courts can be diverse, it is of great importance to be familiar with the local customs of the courts, in order to select the best forum for each case. We are able to represent our clients at all German regional and higher regional courts.
We are dedicated to finding new solutions for our clients, and focus on enforcing these solutions by trying to amend and advance the current legal practice of the courts to our client's advantage.
We have a proven track record and a wealth of experience advising companies from the pharmaceutical and medical care industry.
Publications
Der Wettbewerbsprozeß - Abmahnung Schutzschrift, Rostock 1991
Erstattung der Kosten des Eilverfahrens nach Obsiegen in der Hauptsache, MDR 1994, 438 et seq.
Corporate law
Legal advice for Managing Directors and Shareholders, corporate litigation, M&A advice for Mittelstand ("Seller-side")
Member of the academic "Association for Corporate Law" ("Vereinigung für Unternehmens- und Gesellschaftsrecht (VGR)").
Highlights der letzten Jahre (ein Auszug)
Sale and transfer of all shares in a stock corporation not listed on the stock exchange (IT company in the field of document-, contract- and licence-management).
Dr. Stephan Hees has exclusively advised the owners of a major German-based IT and engineering services provider with a total of 15 group companies, including subsidiaries based in the US and the Czech Republic, on the sale of all shares in the company to an India/US-based leading global technology company.
Successful defence of a shareholder squeeze-out and settlement at book value at the Hamburg courts (LG Hamburg/HansOLG) in favour of a leading quality provider of wellness and fitness facilities.
The Hamburg Regional Court has appointed Dr. Stephan Hees as joint representative of the outside shareholders of the Hamburg-based Phoenix AG in the legal proceedings against ContiTech AG regarding the controlling and profit transfer agreement concluded between the two companies and the merger of these companies respectively.
Real estate
Buying and selling of real estate portfolios, legal problem solving in the procedure of public notary involvement, commercial lease law
Acquisition and sale of real estate portfolios
Solutions for the implementation of notarised real estate contracts
Commercial leasing
Publications
Arrest und einstweilige Verfügung in WEG-Verfahren - Rechtsschutz für den Schuldner, ZMR 2001, 14 et seq. (Heft 1)